Category Archives:
Migraines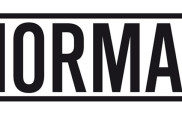 About a month ago, my car finally keeled over on me. I had been driving this car ever since chiropractic school, so it was definitely time for a new one. Because I don't just work on people, I also fix my own cars, I was able to keep it going for more years than it probably should have gone.…
Your body's pH is one of the most critical measurements that you can take. PH is a reflection of tissue oxygen levels, and indirectly, a reflection of mineral status. Therefore, in our era of badly depleted minerals in our soils, food, and consequently our bodies, checking your pH becomes an early warning detector that you…
Unleashing the Power What if there was a way your body could quickly repair a damaged organ or rejuvenate itself at an accelerated rate? What if you could regain peak mental and physical performance in spite of having been chronically ill and fatigued for years? Today, many scientists believe the secrets of regeneration and healing…
Theresa finds relief from a hiatal hernia that was causing digestive trouble and also neck pain.
If you are suffering from allergies or conditions related to: Foods Pollens/Trees/Flowers Detergents/Chemicals Grasses Food Additives Pets Eczema Irritable Bowel Syndrome Digestive Problems Migraines Chronic Fatigue Syndrome Aspergers Autism Chronic/Recurring Conditions You're not alone!  Over 50 million Americans are suffering from these and many other conditions.  Relief is now available! Our Advanced Allergy Therapy can…
Wow… What an exciting summer it has been at Larsen Wellness Center (formerly Health Dynamics).  We are proud to announce our new name and the vision it brings to all of our current and future patients. A vision of total health and wellness, while using the best that technology has to offer. While we're all…
A good healthcare program needs to look at all the factors involved with good health. Each migraine sufferer will be different. In this case Tiffany's migraines were stemming from a food reaction to corn and soy. Within days of eliminating the offending foods, her migraines were a thing of the past. Oh and by the…