Category Archives:
Testimonials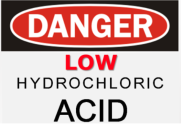 I wanted to share with you a testimonial that I recently received from one of my patients. It's an excellent story of how the body really can heal itself, if given the right tools. Knowledge is power, but only if you use it correctly. It just goes to show how far away from true healthcare we have…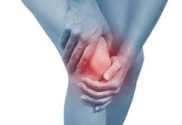 In chronic pain syndromes and arthritis, one of the more common toxicities we find is Solanine Toxicity. Most people know this group of foods by the name nightshades. While these weren't always considered edible foods, they are a common staple in most people's diets. From Italian food and it's red sauce, to french fries and…
This is why we do what we do! Helping people from all ages who have tried everything with no success. Brittany is an excellent patient and did everything we asked of her. And the results? Well, she and her mom are happy campers now.
Infertility is definitely one of those problems that is not only on the rise, but can be devastating for families. Many couples spend years and years trying to find the cure, with huge medical bills, invasive procedures and more. Sometimes it works, and often times it doesn't. But what is the real reason for infertility?…
One thing that we find is that old (or new) scars can cause problems in distant areas of the body. When I say scars we are talking about surgical scars, traumas, tattoos, piercings, etc. Junior hockey player Jimmy Tich had two surgeries, one on each hip from a congenital deformity of the ball of the…
One common trait among people is the need to get grain out of their diet. Gluten has gotten much more awareness in the past several years, but in reality, it is all grains. They are very inflammatory and have been changed several times in the past with genetic engineering. It is one of the best…
Rachel finds out first hand how it's the ACCUMULATION of life's various stressors that cause symptoms, not just one thing. We are all exposed to various stressors: Physical or Structural Stress Toxic Stress Emotional Stress Allergies/Sensitivities Stress Nutritional Stress Electrical Pollution Stress It's the combination of all of these that lead to ill health, and…
Theresa finds relief from a hiatal hernia that was causing digestive trouble and also neck pain.
Watch as Phil describes his past injuries, and the process of going through 32 chiropractors before he found what he was looking for! We are very proud of Phil and happy that both him and his wife are feeling excellent. These are the kind of results that happen when light force chiropractic techniques are used…
Patti not only finds tremendous relief from chronic shoulder and knee problems, but also with the Bax Aura and its Neurological Stress Reduction Therapy (NSRT).  Listen to her remarkable story with Hashimoto's disease and how much better she is feeling now.