Do you want to be free from pain and have more focus?
If so, then I suggest you read every word on this page…
Dear Friend,
Albert Einstein had a saying – "You cannot fix a problem with the same level of thinking that created it." And if you are like most Americans who have been through the medical wringer, only to be told it's all in your head, or you just have to live with it – you know how true this is.



So the moral is, step outside of the box if you want to transform your life to any degree because we can't fix anything with the same thought that created it to begin with. But how? And where should we go? There are so many snake oil salesmen out there, corrupt companies, and people just trying to make a quick buck that we don't always know where to turn.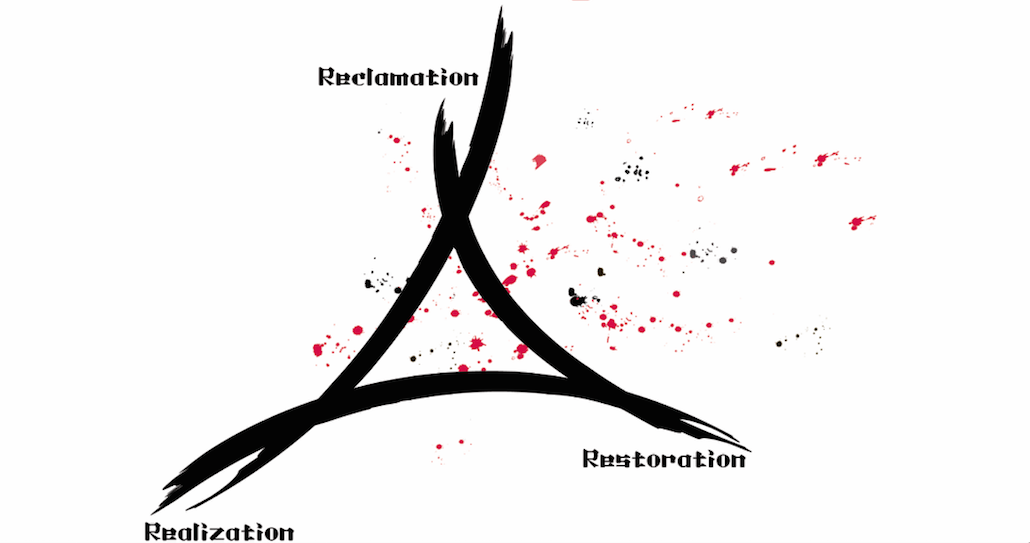 It's my role in life to help you reclaim, restore and realize your full potential as a human being.
I've been treating patients from all across the country with chronic, stubborn conditions that nobody seems to have the answer for. What I am about to share with you in the next several minutes will impact you for the rest of your life. I have had the privilege of learning from some of the best doctors in the country. Men and women who are stepping outside of the proverbial box and making a difference in people's lives. What I have done is synthesized the information down to something simple, and easily used by just about everybody.

It's time the American public knows what they are missing out on. Our healthcare system is an absolute disaster. We have a problem, go to the hospital or clinic, and have to wait sometimes upwards of an hour just to be seen. The doctor sees us for 5 or 10 minutes, makes a diagnosis based off of our symptoms and sends us on our way to get a prescription. And if this doesn't do it, we bounce around from specialist to specialist trying to figure out what the heck is wrong. In the meantime, the massive healthcare resources we are using up are immense, to the tune of thousands and thousands of dollars. And in many cases a REAL solution is never even found. Sure, we might have a fancy name for our collection of symptoms, but the root source has never been discovered for us, so what does it really matter? Did you know that our healthcare SYSTEM ranks dead LAST among developed countries?

We have:
more obesity
more cancer
more heart disease
more diabetes
more neurodegenerative conditions
pretty much more of everything compared to other countries
And, we pay FAR MORE money in healthcare than any other country on the planet. Ridiculous if you ask me. This is the box that we live in. This is what we call normal and acceptable. This is what we pay our "health" insurance companies for. This, is what we line up at the clinic for. This is the system that our children are growing up in.

Oh, by the way, this is the first time in history that our children are expected to have a shorter lifespan than we are. If that doesn't get under your skin, then I don't know what does. I look around at the children at the mall, grocery store, parks, and at the schools and I can't help but feel incredibly sad for them. The amount of pain and suffering they are heading for is like nothing we have ever experienced in history.

Did you know that cancer was 1 out of every 12 people in the 1950's, and that it is now 1 out of every 2-3? Sounds like this whole "war on cancer" is going backwards. In 1978, the incidence of Autism was 1 in 10,000, now it is closing in on 1 in 67 in some parts of the country. Yikes. Quite frankly, I was fed up with all of this.
So I Stepped Outside Of The Box
Instead of following down this path of destruction, I set out on a new path. I jumped out of the box, set fire to it and never looked back, and so should you. The answers to our health challenges have been here all along. After all, we created them to begin with.

You may have problems with:
Asthma
Insomnia
Autism
Fibromyalgia
Allergies
ADD/ADHD
Chronic Pain
Learning Disorders
Migraines
Weight Loss Resistance
Diabetes
Hypothyroidism
Multiple Chemical Sensitivity
Neurodegenerative Diseases
And the list goes on and on
But, it really doesn't matter… What really matters is what the roots of the problem are. I know, I know, completely different to what we have been used to. We are used to getting a diagnosis and then going from there. But this is the real world, and that scenario is not working out so well now is it. We need to have a different focus if we are to thrive and have an amazing life.

The Primary Cause of all Chronic Medical and Psychiatric Disorders is…
Stress. More and  more research is coming out about how stress impacts our lives. But most people don't understand what stress really is. In reality there are many different forms of stress:
Metabolic Stress (e.g., low/high blood sugar, anemia, etc.)
Toxic Stress (e.g., heavy metals, chlorine)
Immune Stress (e.g., autoimmune, allergy)
Infectious Stress (e.g., lyme, candida,  parasites, bacteria)
Endocrine Stress (e.g., hormonal, PMS, aging)
Energetic Stress (e.g., electromagnetic, geopathic)
Structural Stress (e.g., bones, muscles)
These are all different forms of stress, or what we call stressors. So you see, it is those stressors that need to be our primary focus, NOT the name of the condition that we supposedly have. If we simply focus on the condition, we will NEVER find the roots of the problem. But, if we focus on cleaning up all of the stressors in our lives, then we can find true resolution.

So Where Do We Start?
Schedule FREE Consultation With Dr. Larsen
It all starts with the exam. This is an exam like none you have ever had in your life.  You will leave your appointment wondering why nobody has ever done an exam like that on you, and kicking yourself you hadn't found out sooner. It will consist of hands-on, good old fashioned doctoring.

What you will receive:
A complete neuro-endocrine exam using techniques that have been granted a patent by the U.S. patent office for their stunning accuracy. Every organ and gland in your body will be thoroughly checked.
A complete substance-specific stress analysis. Find out exactly what your body is reacting to in terms of parasites, chemicals, fungus & mold, bacteria, heavy metals, and more.
A complete neurological exam pinpointing where your brain and nervous system weaknesses are using tests rarely done in a doctors office….but should be.
A complete analysis of your interference fields, a key factor in many health problems. These fields caused by past trauma sites and scars literally rob you of  your youth and create distant pain throughout the body. I can almost guarantee you have never had these checked.
A New You in 30 Days!

Within days peoples lives are being changed, so surely within 30 days yours could be drastically different than what it is now. There are no guarantees in life, but with my Larsen Healing Systems, the odds are severely stacked in your favor. Over the course of just 30 days, you could be staring at a completely different person in the mirror. In fact, let me give you 12 of the most amazing benefits that I and hundred of others have gotten from Larsen Healing Systems. I'm betting these are important to you too:
Blow torch off excess body fat so fast it will make your head spin.
Sleep like a log: A good solid night sleep will no longer be a dream, but a reality.
Eliminate chronic neck and back pain by getting to the root cause of your problem.
Turn back the clock looking younger than your age. Yes, we have even seen a change within 30 days.
Muscles become pain-free and pliable like a sleeping cat.
Double your energy in record time.
If you are looking to pack on muscle like never before, look no further.
Decrease the stress in your life, so much so that you feel like a Zen monk.
Be able to focus with a new found mental clarity. You will wonder how you survived without it. Yes, even your kids can experience this.
Get rid of bloating, gas, constipation and other annoying digestive troubles.
Got a named and blamed condition? You might not anymore after going through my program.
And of course last, but not least, we have so many people commenting (in confidence of course) that their sex life is absolutely amazing…priceless.

So there you have it. I just shared with you 12 reasons why Larsen Healing Systems can drastically change your life, often in a hurry. Take a look at what some others have to say about Larsen Healing Systems and Dr. Larsen:
"I had struggled with stomach aches for about ten years. After seeing several traditional doctors and even a naturopath and finding no relief I assumed the stomach aches were something I would have to live with. I began seeing a dramatic change after my first visit to Dr. Larsen and now my stomach aches are virtually non-existent. Dr. Larsen has also helped me in other areas that were chronic including overproduction of yeast in my body. I am also able to understand my body's needs much better since beginning to see Dr. Larsen. I always look forward to my appointments with him because I learn something new about my body!"
Katie Vargo
St. Paul, MN
————————————————-
  "Completely individualized healthcare is what I and my family have received at Larsen Wellness Center. Dr. Larsen's method of treatment has many times quickly pin pointed and corrected the source of problems for us. He has been a huge help to me in dealing with a number of issues that have suppressed my immune system. From food sensitivities, removal of toxins, nutritional help, removal of emotional blocks (very cool), structural work and the list could go on and on, but you get the idea. Work in all of these areas has helped to improve my health in a very fun, and life changing way. My youngest son had a knee injury from football that bothered him on and off for close to a year. With the work that Dr. Larsen did in one visit the knee pain has disappeared and is no longer a problem for him. My oldest son tends to end up with a sinus infection following every cold because things just don't seem to drain right. In a normal winter season we would have had to treat the sinus infections with antibiotics. Thanks to Dr. Larsen we were able to avoid the sinus infections this year. With his ability to clear the blockages, everything drains and we're good to go. Dr. Larsen was able to recommend an absolutely fabulous nutritional cleansing line of products that resulted in weight loss of 80 plus pounds for my husband. All too often it seems that symptoms are treated, only to further confuse and complicate things, so I truly appreciate Dr. Larsen's ability to get to the source of problems. No matter what your health issues are, I would definitely recommend giving Dr. Larsen's method of healthcare a try."
Traci
North Branch, MN
————————————————-
"I travel far to see Dr. Brant!!! Dr. Brant is one of the best practitioners in the health world. Finally a chiropractor with a diverse approach who really knows his stuff. Constantly, he is learning more and more information, and is extremely dedicated to his patients. He strives for real results and understands the value of true health. Not to mention the fact that he also has a great personality, explains things clearly, and has built a beautiful happy family with his wife. This is the kind of doctor you want on your side!"
Bryan P.
Chicago, IL
————————————————-
I have been bringing my son in to see Dr. Larsen for almost 2 years now.  My sister recommended him to me because he was able to help her children with several issues, so I thought I would give him a try too. My son was 12 years old then and playing tennis competitively (he is 14 now).   He started having pain in his knees.  A visit to an orthopedic doctor and x-rays determined there was no joint issue and he was sent to physical therapy for muscle strengthening exercises.  Despite physical therapy, his knee pain continued to plague him on and off for months.  Then I brought him in to see Dr. Larsen.  He was able to make various adjustments and using special taping of his legs helped him with this trouble. Around the same time frame my son was having problems with right arm tightness and pain.  Dr. Larsen identified that his biceps muscle was no longer working properly resulting in overuse of his triceps muscle as a result of an allergy/sensitivity to corn. Taking him off all corn products resolved the issue within days. My son was also sick fairly frequently during the winter, especially with throat infections.  Dr. Larsen told us his immune system was stressed (especially his adrenal glands) and recommended various ways to boost his immune system, including extra vitamins and Isagenix shakes.  He has continued taking these for the past year and beginning about 4 months after taking them my son is now rarely sick and when he does become ill it is only for about 24 hours, rather than the usual 5-7 days like before. I continue to bring my son to Dr. Larsen on a regular basis to assure his optimal health.
Karen
Minnetonka, MN
————————————————-
I came to Dr. Larsen due to issues w/ my knees. I am an avid outdoors person, spending my free time hiking, backpacking, biking, kayaking, and skiing. Typically I have experienced the most knee discomfort when I backpacked. Dr. Larsen discovered I have a wheat/gluten sensitivity. Since becoming more conscious of this sensitivity, I have learned to change my diet and learned of many of the various health related problems that can result from the overabundance of wheat in many products, not just food. During my first "gluten-free" backpack trip in August 2007, I enjoyed a completely pain-free 4-day, 32 mile hike on the North Shore. The sacrifice of giving up once beloved foods is nothing compared to the joy I felt completing those last few miles of that hike! Dr. Larsen's technique can open up worlds of information to improve all areas of your life. Receiving treatments from him has certainly made my life healthier and more dynamic.
Sherri K.
Stacy, MN
————————————————-
Dr. Larsen, I want to thank you for getting me back on the field and catching again! When I first went to Dr.Larsen I could not extend my knee.  After my first visit the pain was less and range of motion was better.  Dr. Larsen did a bunch of things to test my knee to see what might be effecting it.  He even found a sprained ankle from volleyball 2 years ago. Dr. Larsen is amazing!! Thank You
Brianna
St. Francis, MN
————————————————-
Dr. Larsen and Larsen Wellness Center are amazing.  I have so many "success" stories that it would take many pages so I will just highlight a few.  My 14 year old daughter  has had two knee surgeries.  After her second knee surgery the Orthopedist  told my husband and I that the cartilage in her knee was so damaged and soft. He even thought she may need a knee replacement in the years to come. He recommended that she stay away from all impact sports. Guess what her favorite sports are?  Basketball, Volleyball and Softball.  Volleyball is her passion.  After working so hard in physical therapy all summer I decided to let her try out for the High School Volleyball team.  However, when I picked her up after the first day of tryouts she was crying badly complaining of so much pain.  I had heard about Dr. Larsen from two of my neighbors.  They both highly recommended him so I gave him a call.  That very day he saw my daughter.  Upon his examination, he found that  the majority of her muscles on  the right side of her body were not working correctly. So he did his "magic" and to my amazement she got up off that table without her crutches and was completely fine and has had  NO KNEE PAIN SINCE!!! She made the "A" team!  Recently, during one of her volleyball practices she landed wrong and badly sprained her ankle.  I thought for sure it was broken.  She couldn't walk and it was so swollen.  Two days after this particular incident I brought her in to see Dr. Larsen and he … well to be honest I don't even know quite what he did but I don't even care because whatever he did it worked.  She once again walked out without crutches and without pain. Now for another success story. (see? I told you it would be long!)
My 7th grade son is a very bright boy but he has always struggled a bit with reading.  He reads a little slower than most and has difficulty comprehending what he has read.  I took him to Dr. Larsen and he performed some cranial adjustments on him and since then his speed of reading and his comprehension has improved incredibly. My son  loves Dr. Larsen and says "he's like Jesus" (a healer). Okay, now I have saved the absolute best for last!!!
My 15 year old daughter was born with Turner Syndrome (a chromosomal abnormality).  One of the secondary characteristics of Turner Syndrome is severe edema(fluid) in her feet.  She has never worn a pair of "normal" shoes.  In fact you can't even really tell she has toes because the swelling is so bad. Anyhow, I was so pleased with the results in regards to my other two kids, I asked Dr. Larsen if he could do anything with my other daughter's feet ( many specialists said there was nothing they could do).  He didn't promise anything but said he would see what he could do.  He examined her and then proceeded to tape her feet and legs in a few places as well as put her on some vitamins/minerals for her spleen.  WITHIN TWO DAYS THE EDEMA IN HER RIGHT FOOT WAS HALF THE SIZE!!!! Today, the edema is almost completely  gone in her right foot and  for the first time in my life, I can actually see all of her toes, they look completely normal.  Her left foot which has always been her worst has improved considerably too.  I cried tears of joy over that!! Not only is Dr. Larsen good at his profession, but he is such a  fun-loving, kind and caring man.  I truly believe that GOD has given him the gift of healing the body, mind and spirit. THANK YOU DR. LARSEN!!!!!!!!!
Diane Tich & Family (James, Jennifer, Sarah, and Jimmy)
 Andover, MN
————————————————-
Change Your Body – Change Your Life
We all know how important our health is. We all know somebody who has died of cancer, who is struggling in school and can't concentrate, who has allergies, fibromyalgia, chronic fatigue, digestive issues and more. The time is now to take charge, and take your life back. Call my office at 651-982-1804 and schedule your new patient appointment. You won't regret it. I look forward to meeting you and helping YOU transform your life.