My practice focuses on, but is not limited to, the following:
Cranial chiropractic, concussion and head trauma. Birth trauma, forceps delivery, vacuum extraction, C-section birth
Acute and chronic pain conditions – from the accident that just happened to the pain you've had for years that doesn't respond to any other treatment.
Athletes, from the beginner to the elite; increasing performance, overcoming injuries (chronic and acute), preventing injuries, and recovering faster
Hormonal imbalances (pre & post menopause women's health issues, thyroid and adrenal disorders, PMS)
Arthritic and autoimmune diseases
Digestive disturbances (irritable bowel, food intolerances, heartburn, etc.)
Low energy / fatigue (from not enough energy to chronic fatigue syndrome)
Sleep difficulties / disturbances (insomnia, awakening in mid-sleep, night sweats, restlessness)
Chemical sensitivities / food allergies
Immune system dysfunctions – frequent colds & infections, chronic immune suppression issues
TMJ pain and imbalance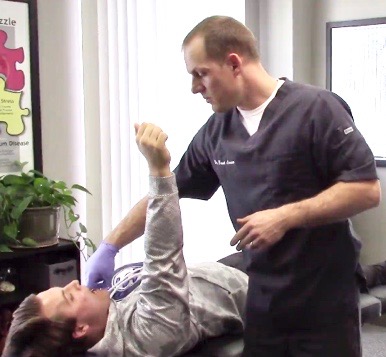 If you choose to become a patient, you will need to set up your initial free 10 minute phone consultation by clicking here.
This will help me determine if you are a good fit, and if I can help you.
If one of the consult times does not work for you, call Nicole at the office and leave a message. 651-982-1804.
If you aren't sure if my method of healthcare is right for you, comb through the blog on this website. I have made many videos with and without my patients showing what I do.