Welcome!
Here you will find the products/supplements that I (Dr. Larsen) recommend. I've spent a good many of years using products from different companies. And while many companies have excellent products, in this complicated world, oftentimes LESS is MORE.
So here you go…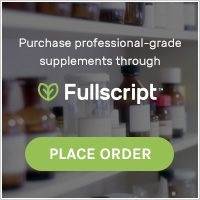 Optimal Health Systems – I think these are some of the best supplements I have used. Simple. Easy. Whole food based.
http://www.optimalhealthsystems.com
And as a little gift, the company has given me a discount code:
OHS3BLARSEN (yes, all capitals)
Type that in when you place your order, and you'll get 10% off your first order.
US Enzymes – Some of my favorite products come from this amazing little company.
Click on "Create an Account"
To unlock page enter password: USE777
Fill out the form and press "Register"
Next, click "Products" on the task bar at the top of the page and start shopping!